DryEasy Bedwetting alarm (with ToggleSmart sensor)
Although there are many bedwetting alarms available on the market, it is hard to find one which is equipped with all the necessary features. Addressing the design deficiencies of the existing bedwetting alarms on the market, we have developed the DryEasy bedwetting alarm. It is an all-in-one alarm. Its features are well designed to make it functional and user-friendly. We believe our alarm is the most versatile one that you can find on the market today.
Main features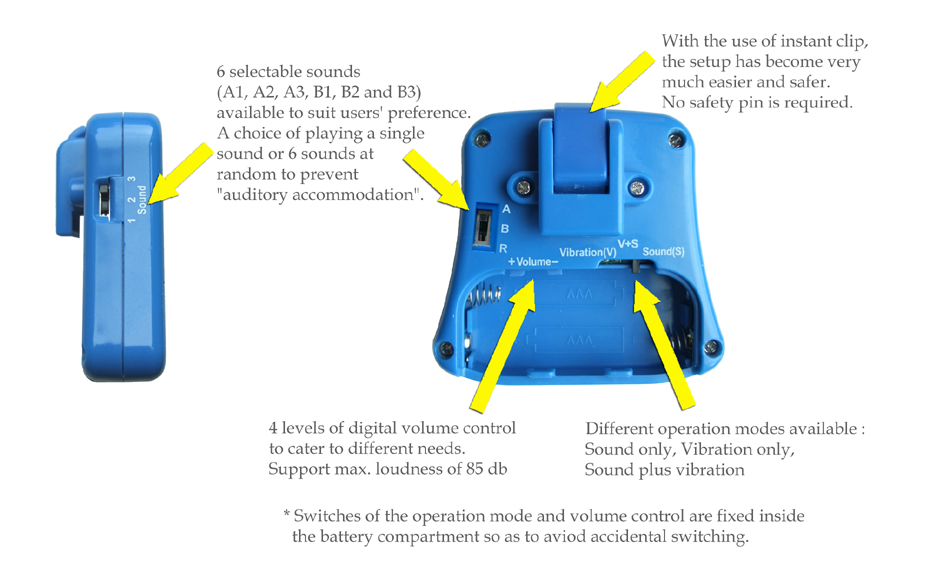 See how ToggleSmart sensor works !